About Us
Like to be involved? Send Application <

WHO WE ARE
The ECOSUSTAINABLE TEAM is a group of highly experienced and qualified professionals providing the full range of diverse capabilities necessary to successfully complete sustainable projects of any size.
We are focused on delivering appropriate outcomes and comprehensive solutions, rather than just a product or individual technology.
Early involvement of our TEAM in the project makes it easier to integrate the design, technologies and appropriate solutions within the architecture of buildings.
>> See Management TEAM section

WHAT WE DO
Design -- Passionate, creative, multidisciplinary TEAM;
Supply – The highest quality leading edge technologies and systems;
Install – A TEAM of local and international operators, qualified technical supervisors and certifiers;
Service – For total peace of mind we provide project supervision, management and comprehensive support.
OUR VISION
Understanding the needs of our clients so that we deliver the best possible outcomes;
High-level of competence in all undertakings and tenacity to deliver what we promise;
Building a reputation for honesty, integrity and ethical business practices;
Improving the quality of life without compromising the environment and future generations.
SUSTAINABLE PRACTICES
Shifting emphasis from corporate capital to human capital;
Whatever we do must not be detrimental to anything or anyone else;
Values in action and ethical business practices in all our endeavors;
Helping others to help themselves in the spirit of collaboration and partnership;
Committing our resources to sustain our environment and projects of social value.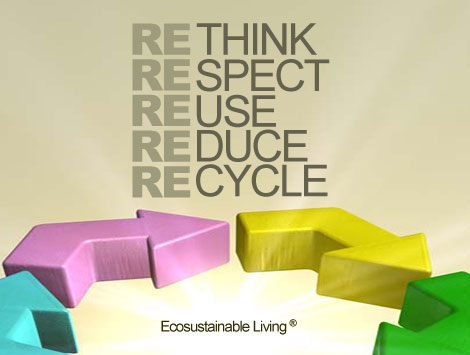 Like to be involved? Send Application <
SENIOR MANAGEMENT

Mario Grzinic
Senior Management Global

Social and Environmental Entrepreneur. Involved in major development projects internationally for over 38 years, focused on the development of renewable energy products, technologies and sustainable solutions.
Co-founder of two consortiums and project implementation alliances involved in developing and executing cutting-edge renewable energy technologies.
Extensive international experience in product design, manufacturing, distribution, project management, as well as trade and project finance.
Passionate innovator of domestic, commercial, institutional and sustainable technology applications, including building integration.
Project execution of vertical axis wind turbines and solar concentrators in Honeywell commercial buildings in Bangalore and Hyderabad, and Biocon Foundation village solar lightning program in India.
Founder of Sustainable Living Centre R&D (NGO) India, focused on Community Projects.


Pawan Kumar
Senior Management India

Alumnus of the prestigious IIT Kanpur, started his career managing the largest computer centre in India at IIT Kanpur and went on to become the President of IBM India. His successful experience in IT services, company building and management experience spans 32 years.
Passionate about mentoring leadership in areas of Strategic Planning & Corporate Governance. Held top positions with leading IT companies including Vice President of Tata Consultancy Services (TCS); President with IBM Global Services India & President and CEO of DSQ Software Limited. Director of International Computers India Limited, ICIM International Inc., California, USA and Sprint RPG Limited, India and a member on the Board of IBM India.
An entrepreneur at heart went on to launch vMoksha Technologies and was its founding Chairman and CEO. Very active with industry bodies in India such as NASSCOM, CII, and ESC; he is also a Charter Member of TiE and Board Member of the Indus Business Academy, Bangalore.
On the Advisory Committee of the Symbiosis Institute of Telecom Management, the Pune Institute of Advanced Technology and the International Institute of Information Technology, Pune. He was featured in Information Week as one of the global innovators and influencers in 2004, the only Indian to be featured among the 11 innovators and influencers.
Knud-Erik Sorensen
Senior Management (Global Projects)
Over 35 years of International Entrepreneurship in project development and implementation, initially in Real Estate, housing and hotel sectors, and more recently (during the last decade) in Renewable Energy like PV solar, wind and biogas.
His experience includes developing and implementing a major Wind Energy project in southern Europe with the largest wind mill producer Vestas Wind Energy.
An Inventor of a low cost vertical wind mill called a Spinner, which is silent and is totally invisible when in operation.
Co-founder and CEO of Scandi Biogas in Denmark, who among several other projects, is developing a large biogas power plant in partnership with Billund Bio Refinery (public company).
Developer of FEW-system (Food-Energy-Water), a state of the art technology for a hydroponic Ultra Climate Greenhouse system, powered with Bio Gas Power facility, to ensure CO2 free energy at all times. The system is used to create synergies between cleaning wastewater, making green energy, recycling rainwater and producing healthy organic food.
Chairman of a non-profit European educational foundation implementing human values in the school system, Co-founder and Chairman for many years of Denmark's largest rehabilitation Centre, for socially displaced.
Johnny Ng
Senior Management (ASEAN Region Projects)

Over 30 years of senior Accounting, Marketing and Management positions, notably Unit Trust Investment Scheme with KLMF Berhad, now known as Public Mutual Berhad Malaysia (a wholly owned subsidiary of Public Bank).
The present activities are focused on formulating a community approach investment business trust to kick start asset ownership with local community plan, comprising private and public partnership.
The Utility and community to co-operate for the purpose of establishing new Renewable Energy distribution model to operate and maintain financially viable structure.
Developing initiatives intended to create low carbon economies in Malaysia and ASEAN Region.
MANAGEMENT TEAM
Vasanth Rao
Healthy Buildings, Strategy Planning and Policy Formulation
Graduate BE from College of Engineering, Guindy, Chennai, India
Electromagnetic (EMF) radiation and pollution testing specialist in living/working spaces and buildings
Systems Implementation New Initiatives / Start-ups Strategic Alliances
Liaison / Administration Training & Development Executive Leadership
Management programs MAN and Daimler Benz Germany, General Motors Detroit USA


Jordi Griera
Management and Leadership Coach, Researcher and Consultant

Founding President -- INEVAL Foundation - Spain (www.ineval.org)
Jordi founded INEVAL to promote human values in business. Since 1995 he has been developing original and effective ways to mold working relationships that result in his style of Management with Values. This change in Corporate Culture awakens the Natural Leadership talent latent in every Management Executive, and leads to effective team work, employee performance, motivation and happiness.
He is a member of the Ethics Committee of AENOR, Spanish partner of the International Standards Organisation in Geneva. As such he has taken an active part in the development of the new Worldwide Social Responsibility Standard, ISO-26000.
Reinhold Ziegler
Environmentally Sustainable Design and Technology Consultant
CEO Synergy International, LEED Certifier, Associate Professor Renewable Energy Systems, Vista College/U.C. Berkeley (1979-86).
Specializes in the design, development and financing of Environmentally Sustainable projects including Retro-Commissioning of Buildings, Building Integrated Energy Systems, Wind and Solar Farms, Solar PV, Grow-Green Power Centers and Eco-Villages.
Inventor, educator, co-author of "Village One", "The Integral Urban House Book", "Grid-Beam" and numerous other publications and video documentaries, as well as other credentials.
Jukka Oranen
Renewable Energy Consultation and Engineering
Renewable energy – challenge analysis, feasibility studies, solution engineering and evaluation, regulations and incentives, macro/micro-economy and financing, project management.
R&D experience in development of bio-energy, RE architecture for ecovillages, energy conservation, small-scale CHP, engineering of PV applications, hands-on installation and maintenance.